You are viewing the Tsukiuta. Stage article about the first series. For the article on the the second in Tsukiuta. Stage series, "Yumemigusa", see 2.5 Dimension Dance Live "Tsukiuta." Stage: Act II: ~The Legend of Tsukiuta: "Yumemigusa"~.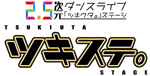 2.5 Dimension Dance Live "Tsukiuta." Stage
(2.5次元ダンスライブ「ツキウタ。」ステージ,
2.5-jigen Dansu Raibu "Tsukiuta". Suteeji
), or TsukiSta. (ツキステ。,
TsukiSute.
) for short, was a dance live adaptation of the series, that ran from April 23rd to May 1st at the Seiryokaikan Hall, Chiyoda, Tokyo, Japan. A DVD compilation of the performances is set to be released in September 2016.
Song Setlist
Edit
Promotion Videos
Edit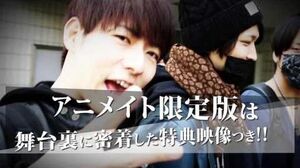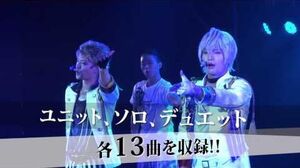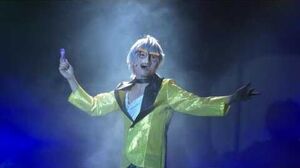 Ad blocker interference detected!
Wikia is a free-to-use site that makes money from advertising. We have a modified experience for viewers using ad blockers

Wikia is not accessible if you've made further modifications. Remove the custom ad blocker rule(s) and the page will load as expected.