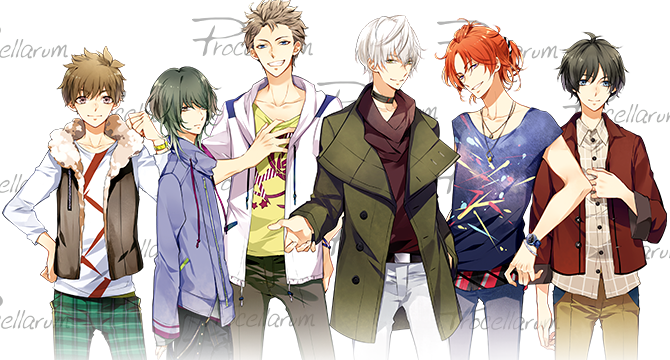 Procellarum members come from western Japan, and they meet through various connections in Tokyo. They were scouted by TSUKINO Productions, they work with their producer and have debuted as Six Gravity's sibling rival unit. Paired with Gravity, every member of Procellarum also has different charm point!
Tsukiuta. THE ANIMATION Theme Song
Shiwasu Kakeru, Mutsuki Hajime, Kisaragi Koi, Yayoi Haru, Uduki Arata, Satsuki Aoi
Minaduki Rui, Fuduki Kai, Haduki You, Nagatsuki Yoru, Kannaduki Iku, Shimotsuki Shun
Procellarum members are all from Kansai region of Japan. [1][2]
References
Edit
Pages in category "Procellarum"
Ad blocker interference detected!
Wikia is a free-to-use site that makes money from advertising. We have a modified experience for viewers using ad blockers

Wikia is not accessible if you've made further modifications. Remove the custom ad blocker rule(s) and the page will load as expected.